AIR-FORCE : Sint-Niklaas, België
September 24, 2017 (10:00 - 18:00)
Stedelijke Academie Sint-Niklaas
Boonhemstraat 1, 9100 Sint-Niklaas

Koffie en snacks, evenals een warme maaltijd tijdens de lunch zijn inbegrepen in de deelnameprijs.

- Ontvangst vanaf 9u30
10.00 - 11.15: Sessie 1
- pauze
11.45 - 13.00: Sessie 2
- soep en broodjesmaaltijd
14u15 - 15.30: Sessie 3
- pauze
16u00 - 17.15: Sessie 4
- pauze
17u15 - 17.45: informele geluidsopname
Application fee: € 55
carpool info: players are coming from
BE Antwerpen: 2640 Mortsel (1), Brasschaat (1), Essen (1), Herselt (1), Lippelo (1)
BE Brussel: Franciskanenlaan 8 (1)
BE Limburg: Hasselt (1), Hazenstraat,9, 3910 Neerpelt (1)
BE Oost-Vlaanderen: Aalst (1)
BE Other: Hove (1), Mechelen (1)
BE Vlaams-Brabant: Kessel-Lo (1), Korbeek-Lo (1), Meise (1), Vaalbeek (1), Wilsele (1), ZAVENTEM (1)
BE West-Vlaanderen: Tielt (1)
NL Flevoland: Zeewolde (1)
NL Limburg: Papenhoven (1)
NL Zeeland: Axel (1)
Ensemble
Om mee te doen aan het Air-Force ensemble moet je vooral zin in blokfluit hebben, weten waar de noten op je instrument staan, en de basisritmes kennen. Het spreekt voor zich dat het verantwoordelijk instuderen van je partij belangrijk is. We geven als hulp bij het studeren tempocijfers. Gemiddeld kan je vanaf M2 meedoen met dit ensemble.
! Het Air-Force ensemble gaat slechts door indien er zeven inschrijvingen zijn. Is dit aantal twee weken voor het evenement niet bereikt, dan krijg je een persoonlijk annulatiebericht en dadelijk het inschrijvingsbedrag teruggestort.
gekozen op maat van de deelnemers
Rein, Joris en Tom kijken kiezen het repertoire aan de hand van de ingeschreven deelnemers. We kiezen stukken en stemmen op maat van iedereen om een zo goed mogelijke resultaat te garanderen. Je krijgt twee weken voor het evenement het repertoire via email toegestuurd.

Wees graag niet te selectief met de instrumentkeuze.
Chamber Orchestra
Om mee te doen aan dit orkest moet je zonder twijfel je partij kunnen houden en vlotjes chromatisch alle noten op je blokfluit kunnen spelen. Je bent een hoogst betrouwbare speler die minstens drie verschillende blokfluittypes kan spelen en je bent bereid om de partijen goed in te studeren. Je bent verder in staat visuele aanwijzingen van een dirigent te volgen.
Stephen Watkins, Symphony 2 (2012)
Een waanzinnig intens, energiek, atletisch en poppy topwerk in hen genre van de hand van de Brit Stephen Watkins. Deze tweede van zijn vier symfoniën is hard werk en veel voldoening. Ha!
You are required to make at least three choices from the list here below. This can be done by checking the boxes to the left of the instrument names. We will allocate the instruments and get in touch with you when the registration is closed.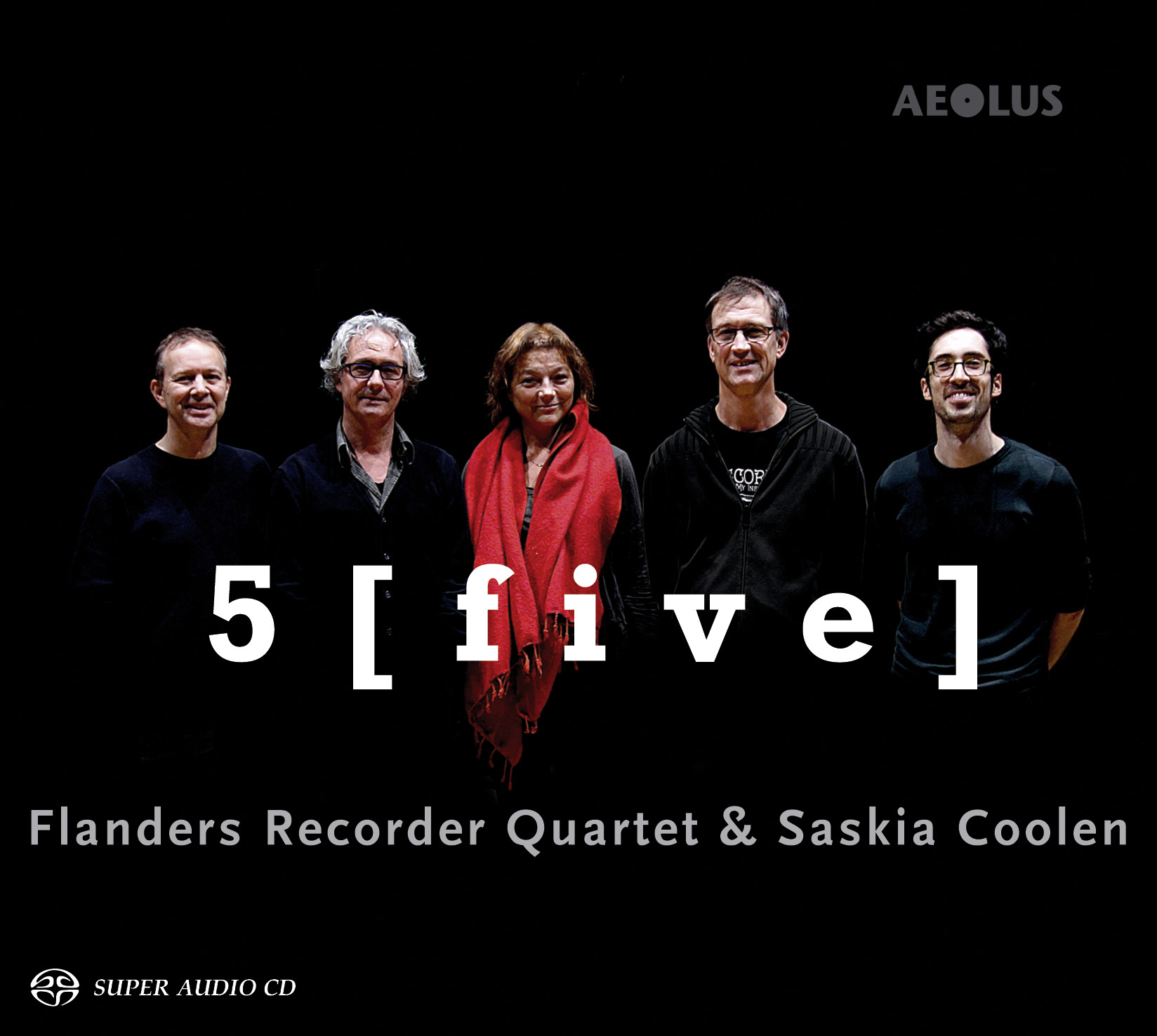 5 [five], released June 17, 2017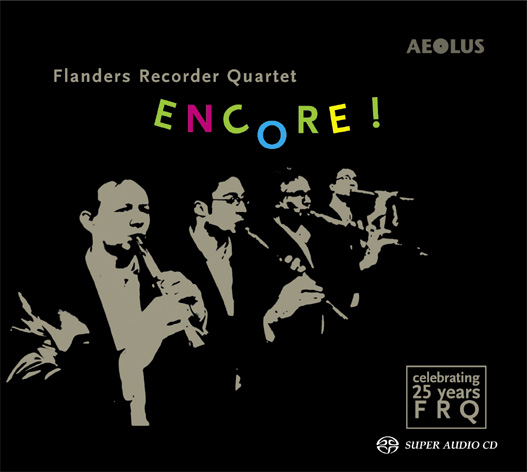 Encore!, released October 12, 2012
frq
September 14, 2017
The long and last (everlasting?) tour has started. In the next 16 months, we'll be presenting three concert programmes all over the world: 'Final Chapter', 'A Song for All Seasons' and 'Our Final Favourites'. Make sure to catch us before we draw the curtain in December 2018!
[in the picture: FRQ with our beloved producer & sound engineer Ulrich in 2012]