AIR-FORCE : Dollar, Scotland
28 oktober 2018 (10:00 - 17:30)

[Please make sure that you are on the English version of this website before starting the registration process. You can find the language buttons in the upper left corner.]

Dollar Academy, Dollar, Clackmannanshire FK14 7DU

The application fee includes drinks and snacks.
Inschrijvingsprijs: £65
carpool info: aanwezigen vanuit
ENG Cumbria: Kendal (1)
ENG West Yorkshire: Gomersal (1)
SCO Fife: Saline (1)
SCO Lothian: Aberlady (1), Avonbridge (1), Edinburgh (3)
SCO Strathclyde: Glasgow (1), Tighnabruaich (1)
Intermediate Orkest
During this Air-Force day, Intermediate and Advanced orchestras will be preparing the same piece, both separately and together. Parts will be available at both levels, with easier parts specifically for Intermediate players on T, B and Gb. Other ancillary works will also be studied, to be specified, with parts sent out in advance.
Please note this is part of a weekend course with workshops on Saturday 27th October/Sunday 28th October. Enrollment on single/both days possible.
Requirements are that you are a reliable player and can hold your part in an ensemble without any problem. You play, as a minimum, three instruments from descant to bass, and are prepared to study your part in advance. You are able to relate to visual clues given by the conductor.
Glen Shannon, Dortmund Unterwegs (2009)
Dortmund Unterwegs was composed in 2009 for the Dortmund Recorder Consort's 15th Anniversary Concert, under the direction of Dietrich Schnabel. The title is intended to say roughly, "Next Stop, Dortmund" and is a series of vignettes seen from the window of a train traveling across the countryside. The construction of the music assumes that the larger basses are equally as agile as the smaller instruments. The ending sequence is a triple-feel version of the main motif followed by my trademark "stacked chords" where each part comes in separately to build a final chord.
Maak uw keuze uit de onderstaande stemmen. Iedereen moet ten minste drie voorkeuren opgeven. Dat doe je door je voorkeursstemmen aan te vinken. Wij beraadslagen, wijzen alle stemmen toe, en contacteren jullie op korte termijn.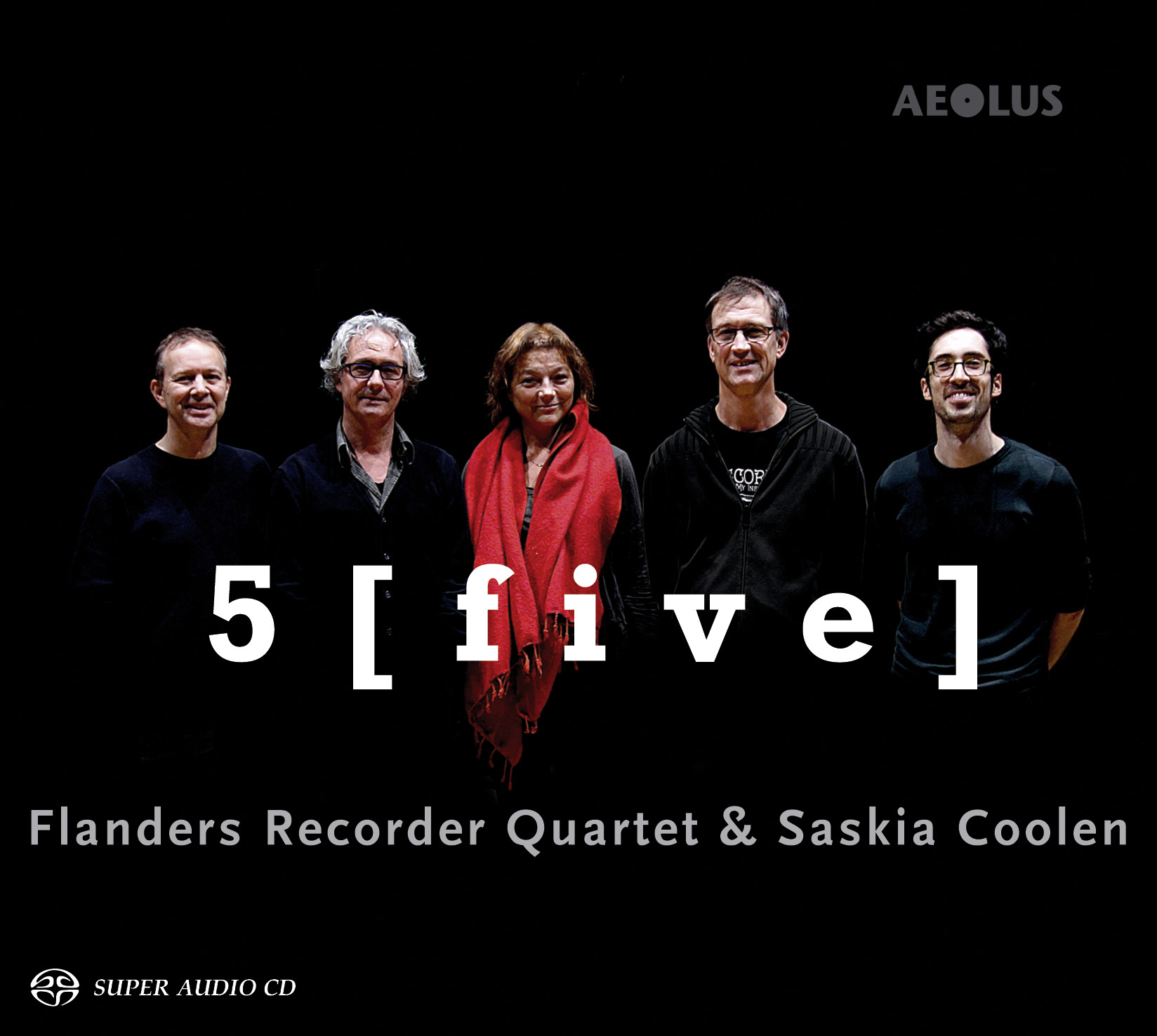 5 [five], released 17 juni 2017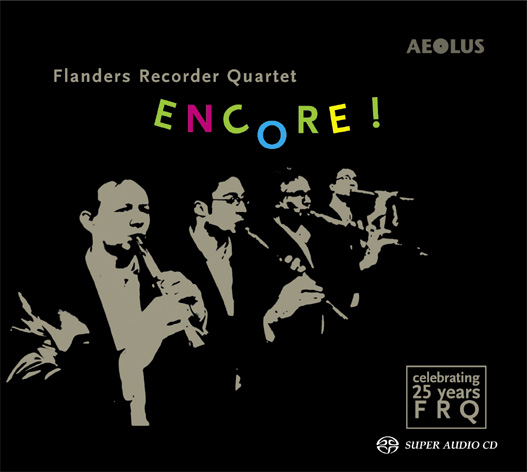 Encore!, released 12 oktober 2012
frq
04 augustus 2018
Happy 70th Anniversary Recorder Summer School!