AIR-FORCE : Hertfordshire, UK
29 september 2019 (10:00 - 17:45)
[Please make sure that you are on the English version of this website before starting the registration process. You can find the language buttons in the upper left corner.]

Haberdashers' Aske's Boys' School,
Butterfly Lane, Elstree, Herts, WD6 3AF, UK
The application fee of £65 includes drinks, snacks.
Please bring your own packed lunch.

(welcome from 09.30 on)
10.00 Session 1
11.15 break
11.45 Session 2
13.00 lunch
14.00 Session 3
15.15 break
15.45 Session 4
17.00 break
17.15 Informal concert
Inschrijvingsprijs: £65
carpool info: aanwezigen vanuit
ENG Berkshire: Newbury (1)
ENG Bristol: Bristol (1)
ENG Buckinghamshire: Princes Risborough (1), Shabbington (1)
ENG Dorset: Wimborne (1)
ENG Essex: Loughton (1)
ENG Greater London: London (3)
ENG Hertfordshire: Hatfield (1), Hitchin (1), Rickmansworth (1), WATFORD (1)
ENG Kent: Tonbridge (1), Tunbridge Wells (1)
ENG Other: Bristol (1), London (1), Reigate (1), Thames Ditton, Surrey (1), Tonbridge (1), Woking (1)
ENG Somerset: FROME (1), Woolavington, Somerset (1)
ENG Surrey: Addlestone (2), Carshalton, (1), Chertsey (1), Claygate (1), Egham (1), West Molesey (1), Woking (1)
OTHER Other: Usk (1), usk monmouthshire (1)
Intermediate Orkest
You are a reliable player and can hold your part in an ensemble without any problem. You play all the instruments from descant to bass, and are prepared to study your part in advance. You are able to relate to visual clues given by the conductor.
Rosemary Robinson, Dunholm Suite (2019)
Rosemary Robinson schreef de 'Dunholm Suite' in 2019 voor het jaarlijkse SRP festival dat plaatsvond in Durham. De titel komt van de oude Engelse naam voor deze stad. De eerste beweging, Intrada, verklankt een statige en vreugdevolle optocht van feestneuzen onderweg naar een evenement. Deze beweging gebruikt zowel kleire groepen van instrumenten als het volledige klankpalet van het tutti orkest. De tweede beweging, Farne Song, is een Keltische klaagzang ter ere van Cuthbert, patroonheilige van een College in Durham. Hij stierf er in 687. Modale kleuren en folkloristische smaken kenmerken dit stuk. De 'Dunholm Suite is een achtstemmig werk en maakt gebruik van sopraan tot en met contrabas.
Maak uw keuze uit de onderstaande stemmen. Iedereen moet ten minste drie voorkeuren opgeven. Dat doe je door je voorkeursstemmen aan te vinken. Wij beraadslagen, wijzen alle stemmen toe, en contacteren jullie op korte termijn.
Advanced Orkest
The Chamber Orchestra is a one-to-a-part orchestra of players who are at least diploma standard. You will need to practise your part thoroughly before the day. If you haven't been before and would like to be considered for this orchestra please contact Josée Beeson by email at josee@beeson.me
Marg Hall, Lyme Suite (2018)
This 4-movement suite was commissioned by Josée Beeson for a recorder course in Lyme Regis. The titles arose from the reel not 'really' being a reel, and likewise the jig - after that, all four had to end in 'y'! This suite is composed for a standard eleven-team and will for this occasion be played one-to-a-part. [Interested in buying a set of score and parts? => https://www.recordermail.co.uk]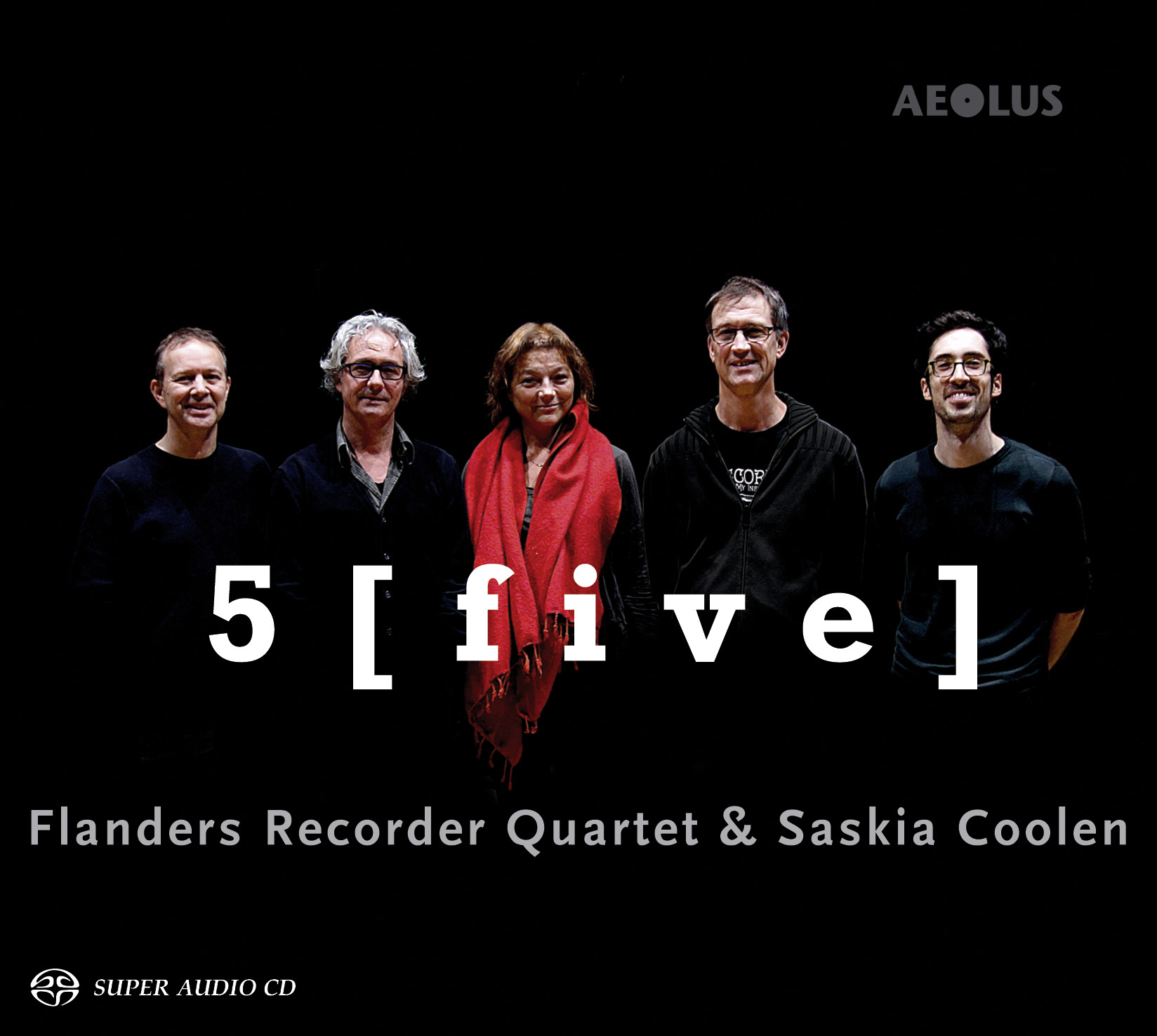 5 [five], released 17 juni 2017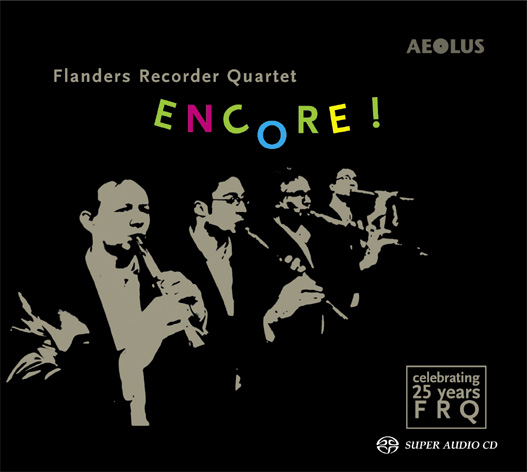 Encore!, released 12 oktober 2012
frq
10 september 2018
Such a wonderful and warm audience. It's been great meeting you all. Thank you Czech Republic, thank you Svatováclavský hudební festival!