AIR-FORCE : test, test
January 01, 2020 (10:00 - 17:30)
Application fee: XX
Orchestra
Although the parts might not seem extraordinarily difficult, the parts need to be studied in advance. This composition is written for sopranino, soprano, alto, tenor, bass, greatbass, subbass, subgreatbass and subgreatbass. The lowest two instruments will be available for loan. When choosing your instrument, please keep in mind that the upper parts (sopranino and descants) are one-to-a-part for balance reasons and thus are reserved for advanced players.
1. Glen Shannon, Mountain Mosaic (2012)
Mountain Mosaic was commissioned in 2012 by the Colorado Recorder Orchestra, who performed its premier in November 2013. It is a single-movement tone poem with a succession of contrasting colors and moods strung together in a musical garland that circles back to itself. Some programmatic features are obvious, others are left to the imagination of the player. The various sections throughout the piece suggest imagery that is likely to be different for each listener.
Orchestra
You are a reliable player and can hold your part in an ensemble without any problem. Although the parts might not seem extraordinarily difficult, the parts need to be studied in advance. You play all the instruments from descant to bass, and are prepared to study your part in advance. You are able to relate to visual clues given by the conductor.
2. Lyndon Hilling, Midsummer Meadow Suite (1992)
A suite in tree movements with programmatic references to historic events. The composition has an 11-minute playing time and is scored for Sn, S, AA, TT, B, Gb, Contra + subbasses.
1. The Battle of Northamptom: A sensational opening movement depicting war scenes in wonderful block chords and whirling polyphony
2. Becket's Well: A movement opening with raindrops and a gloomy ghlostly melody, combining different rhythms and atmospheres in a unique way. (might be doubled with 8 foot instruments)
3. Northampton Carnival: A festive and extravert final movement that provides all the players with great earworms and poppy rhythms.

The composer describes the content of the composition as follows:
"Midsummer Meadow is an expanse of ancient grassland to the south of Northampton on the banks of the river Nene.
During the Wars of the Roses the battle of Northampton was fought here in 1460. The Nene is said to have run red with blood, and many of the dead were buried nearby at Delapré Abbey. Thomas à Becket and Henry II had been close friends, but by 1164 the Archbishop's refusal to submit to the King's will had caused a bitter rift between them. There was a dangerous confrontation at Northampton Castle, when Becket was Lucky to escape with his life. Before the next daybreak he had disappeared, by local tradition taking a drink from Becket's well on the edge of Midsummer Meadow before fleeing into exile in France."

Listen to a performance of this piece here:
http://www.flanders-recorder-quartet.be/Midsummer.mp3

[Interested in buying the score and parts? => Polyphonic Publications PP 63 (1992)]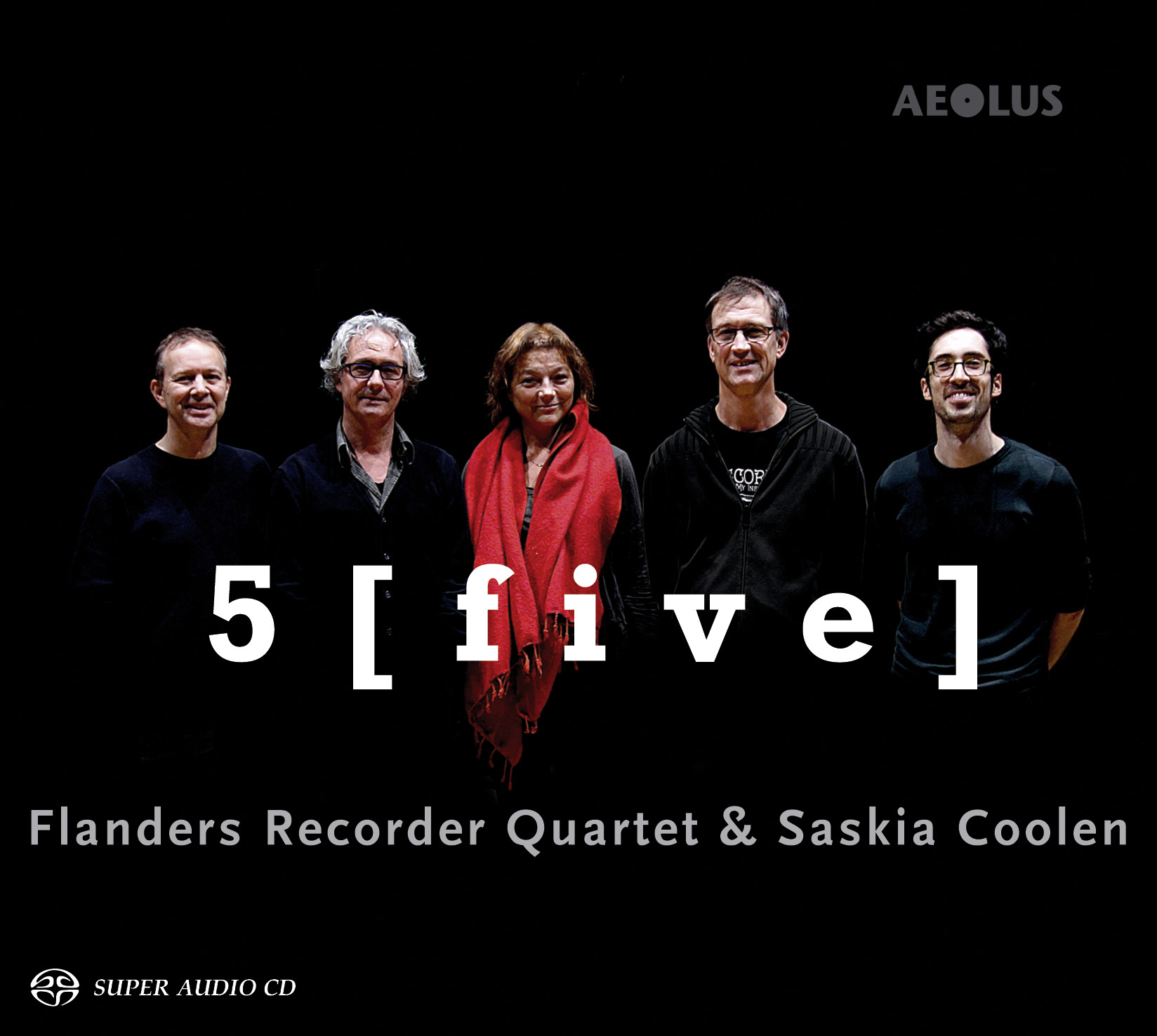 5 [five], released June 17, 2017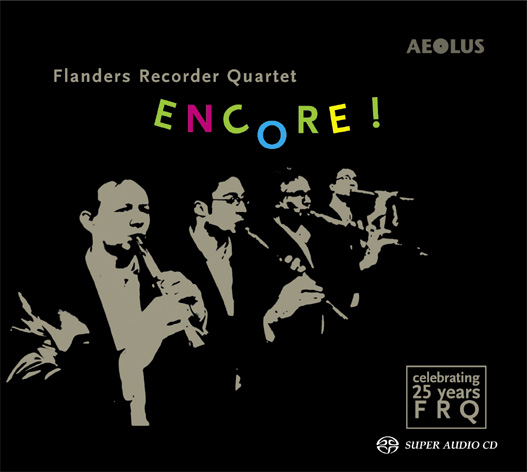 Encore!, released October 12, 2012
frq
June 15, 2018
Bart's current town, Bertem, will be celebrating its cultural and sporty people of the year. He will be receiving the award for best musical act for the Flanders Recorder Quartet on 22nd July. Congrats!